Eric Nordstrom MD, DDS
Dr. Nordstrom's philosophy for patient care is to have the primary goal of treatment remain patient-centered. He believes that the best care is achieved for each patient by focusing on his or her goals. Once this is understood, then a plan is developed that includes patient, family, surgeon and other dentists/physicians or care providers as required to provide optimal outcome and experience.
Dr. Nordstrom, a Montana native, received his undergraduate training at Whitman College in Walla Walla, WA. There, he received a BA in Geology and a Minor in Chemistry, and played college lacrosse. He received his dental degree from the University of Washington in Seattle, graduating with honors. In addition, he was elected to Omicron Kappa Upsilon, the National Dental Honor Society.
After completion of dental school, he relocated to Alaska where he practiced General Dentistry for three years at locations in both Anchorage and Wasilla. Following this experience, he continued his training at Oregon Health and Sciences University in Portland where he completed Medical School, a General Surgery Internship, and Residency Training in Oral and Maxillofacial Surgery.
He is one of two physicians in the state of Alaska holding Board Certification in Oral and Maxillofacial Surgery as well as being licensed in both Medicine and Dentistry. Dr. Nordstrom's primary focuses are:
dentoalveolar surgery (tooth extractions and oral lesions)
complex dental implant cases
head and neck trauma/reconstruction
cleft lip and palate care
corrective jaw surgery for bite/facial deformities and obstructive sleep apnea
His clinical interests are:
dentoalveolar surgery (wisdom teeth extractions)
anesthesia both general and IV sedation
dental implants and implant reconstruction
orthognathic surgery (corrective jaw surgery)
trauma and facial reconstruction
cleft lip and palate surgeries
He is uniquely qualified in Alaska due to his formal training at one of the primary centers to develop Virtual Surgical Planning for use in jaw surgery and facial trauma and reconstructive surgery. In addition to this, Dr. Nordstrom was a contributing author in the Atlas of Operative Oral and Maxillofacial Surgery. Wiley-Blackwell 2015. He has contemporary training in novel and evolving surgical adjuncts to include Virtual Surgical Planning and the use of frameless stereotaxy and CT navigation for the treatment of facial skeletal deformities, obstructive sleep apnea, trauma and implant reconstruction. He has interests in continuing dental and surgical education and is active in lecturing and scientific literature. He is also the leader of a local study club.
Dr. Nordstrom is on active staff at Alaska Native Medical Center and Alaska Regional Hospital where he practices full scope oral and maxillofacial surgery. He is the Oral and Maxillofacial Surgeon for the Alaska State Cleft Lip and Palate Team. In addition, he maintains privileges at Swedish Medical Center in Seattle Washington, focusing exclusively on corrective jaw surgery for dentofacial deformities, surgical management of obstructive sleep apnea, and jaw and TMJ reconstruction. Swedish maintains one of the busiest centers for this type of care in the Northwest.
Outside of the office, Dr. Nordstrom spends the majority of his time with his wife and their 4 active sons. With his family he enjoys spending time outdoors, and catching all the unique moments as his family grows.
---
Licensing
Dental License — Alaska, Oregon
Medical License — Alaska, Washington
General Anesthesia Permit — Alaska
IV Sedation Permit — Alaska
Advanced Cardiac Life Support
Basic Cardiac Life Support
Diplomate — American Board of Oral and Maxillofacial Surgery
---
Associations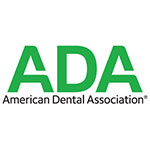 ---
Hospital Associations