Brett A. Ueeck, DMD, MD, FACS
Diplomate of the American Board of Oral and Maxillofacial Surgeons
Dr. Ueeck is a board-certified oral and maxillofacial surgeon with a wide breadth of clinical experience. He was born and raised in Oregon's Willamette Valley and moved to Seattle for his undergraduate studies. Shortly after graduation, he married his wife Melissa and they enjoyed traveling throughout Asia and Europe. He enrolled in Oregon Health and Science University (OHSU) and earned both of his dental and medical degrees, and completed a residency in oral and maxillofacial surgery. After residency, Dr. Ueeck joined the faculty at OHSU where his primary focus was complex surgical cases and the education of the oral and maxillofacial surgery residents. He remains an affiliated clinical professor at OHSU.
A chief area of surgical interest to Dr. Ueeck is cleft lip and palate. He worked at Shriners Hospital for Children on the cleft lip and palate team for many years and continues to travel internationally to help children in developing nations affected with cleft and other craniofacial conditions. Locally, Dr. Ueeck volunteers with Medical Teams International, Compassion Connect, and Mission of Mercy.
Beyond clinical practice, Dr. Ueeck also lectures frequently on various topics such as orthognathic surgery (corrective jaw surgery), cleft lip and palate, head and neck cancer, medical emergencies, and dental implants. He contributes to the surgical literature by authoring articles and textbook chapters, as well as reviewing articles for publication in several of the surgical journals. He maintains several professional memberships in his surgical specialty, including the American College of Surgeons.
Dr. Ueeck holds several board positions and is the current chief of Oral and Maxillofacial Surgery at Providence St. Vincent Hospital. He serves as the state chairman for the committee on anesthesia and is responsible for the oversight of the office anesthesia safety evaluation program.
Outside his professional responsibilities Dr. Ueeck enjoys spending time with family and friends, mountaineering, skiing, and fly-fishing.
---
Licensing
Dental License
Medical License
---
Associations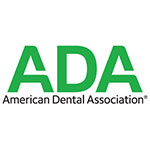 ---
Hospital Associations