Jason Dashow DDS, MD

Dr. Jason Dashow completed his cleft and craniofacial surgical fellowship at Louisiana State University (LSU) hospital in Shreveport, Louisiana in 2017, receiving sub-specialized training in the correction of pediatric facial anomalies. Previously, he graduated with the dual-degree, Oral and Maxillofacial Surgery/MD program at the University of Michigan in 2015. In addition to this training, Dr. Dashow completed a general surgery internship at the University of Michigan in 2014 and prior to his surgical training, he completed anesthesia training at the University of Michigan in 2011 and received a dental degree from the University of Washington in 2009.
Although pediatric craniofacial surgery is a highlight of Dr. Dashow's practice, additional clinical interests include:
corrective jaw surgery

minimally invasive TMJ treatment

facial trauma and pathology reconstruction

general dentoalveolar/implant surgery
Dr. Dashow has numerous peer-reviewed publications pertaining to facial pathology and pediatric craniofacial anomalies. Of note, his manuscript titled, "Keratocystic Odontogenic Tumor Recurrence Rates With Enucleation and Curettage Using Carnoy's Versus Modified Carnoy's Solution" was a featured article in the American Journal of Oral and Maxillofacial Surgery in November 2015. His chapter in the acclaimed Peter Ward Booth textbook entitled, "Surgical Management of Craniosynostosis" was published in fall 2016. Dr. Dashow is an active member and regular forum speaker at the annual American Cleft Palate and Craniofacial Association meeting.
Dr. Dashow is a team player and his team captain and wife Christy is a pediatric dentist, covering two posts in town: Anchorage Pediatric Dentistry and Alaska Native Medical Center. Dr. Dashow has been blessed to bring his team-based approach to join Dr. Eric Nordstrom and Alaska Center For Oral + Facial Surgery in providing exemplary patient care for the Anchorage and greater Alaska community.
When he is not operating, Dr. Dashow enjoys spending time with his wife and two young children, running ultramarathons, playing bass guitar, hunting, and snowboarding.
To schedule a consultation with Dr. Dashow, connect with our office today.
---
Licensing
Dental License — Alaska, Louisiana, Washington
Medical License — Alaska, Louisiana, Michigan
Basic and Advanced Cardiac Life Support
Pediatric Advanced and Advanced Trauma Life Support
Diplomate — American Board of Oral and Maxillofacial Surgery
---
Associations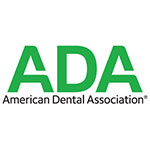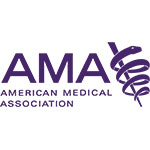 ---
Hospital Associations: